Augusta Track is a new concept and the easiest way to explain it is with pictures.
---
Simple Circle
Below is a simple 6ft circle with a total of over 30 feet of track . It uses four 90 deg curves and only only take about 15 minutes to set up.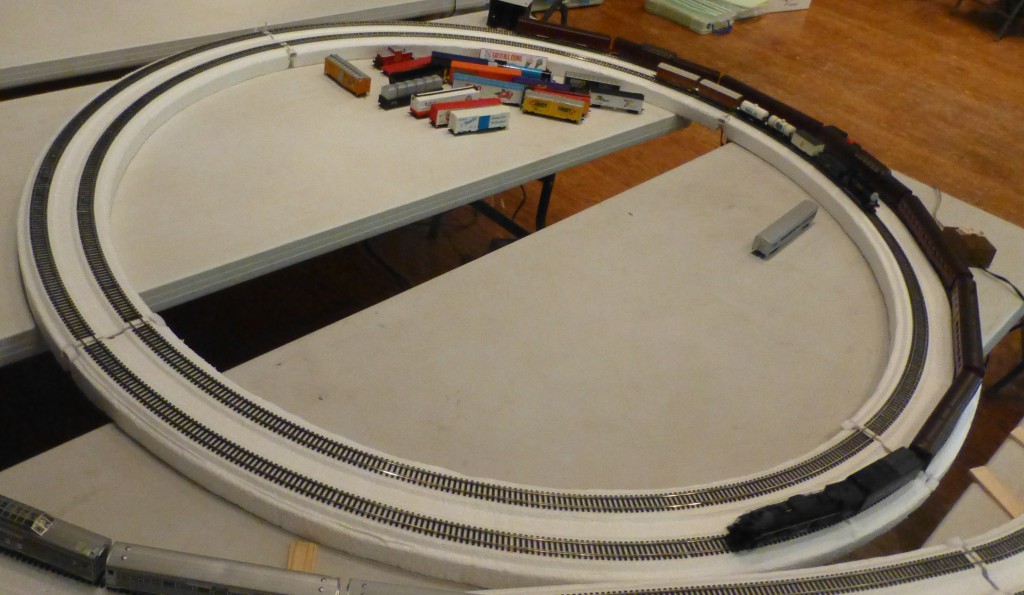 ---
Large Oval
These are some larger floor layouts using curves and straights. It takes less than an hour to build and you can easily run 50 car trains.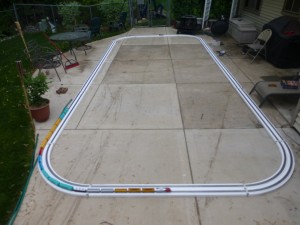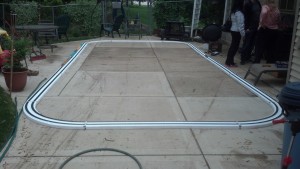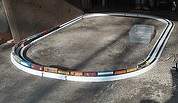 ---
Trains Outdoor
We can even build a layout on grass gravel or any other uneven surface using adjustable tripods. The foam is stiff enough to span over 2 feet between supports.
---
Complex Layous
These are large layouts with hundreds of feet of track and switches. A bus wire for each track means that there are no slow spots on the layout. Using taller tripos you can even build multiple levels of tracks or even helixes .
---
You can see us monthly at the Great Midwest Train Show: www.greatmidwesttrainshow.com. Every month we have a different layout. Click on the picture above to see the pictures.
Click HERE to view all our pictures on flickr.
Click HERE to visit our

channel.