Official Guinness

World Record
"Tallest Continuous Toy Train Track"
21 ft – 2 inches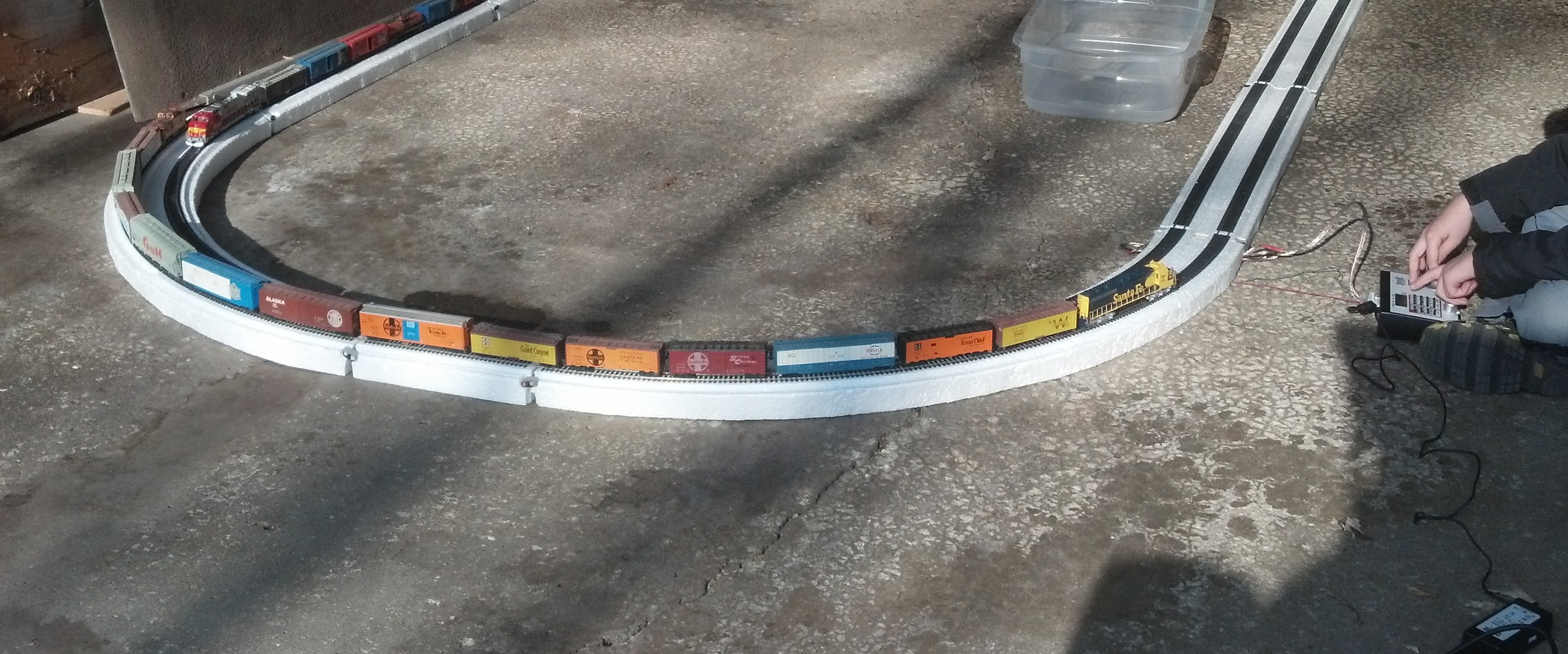 Augusta Track – Modular Train Track System
The Augusta Track system is a new way to build model train layouts. Augusta Track is stable like tracks mounted on a sheet of 4×8 plywood, but it is also modular like track pieces so you can take it apart and rebuild it any time. Since all boards are built using laser cut templates, you can join any piece of track to any other piece of track. You can build anything from a 6 foot circle to layouts that are hundreds of feet long.
A standard board of Augusta Track is 6 inches wide with 2 parallel sets of regular HO track spaced 3 inches apart. Basic types of track are straight, curved and switch. Augusta Track also has an under track wire called a Bus Wire to supply consistent voltage thought the layout. No slow or fast spots from poor connections.
Augusta Track is currently available in HO scale track. In the future we plan on creating tracks in N and possibly other scales.
Here is what a typical piece of Straight and Curved track looks like: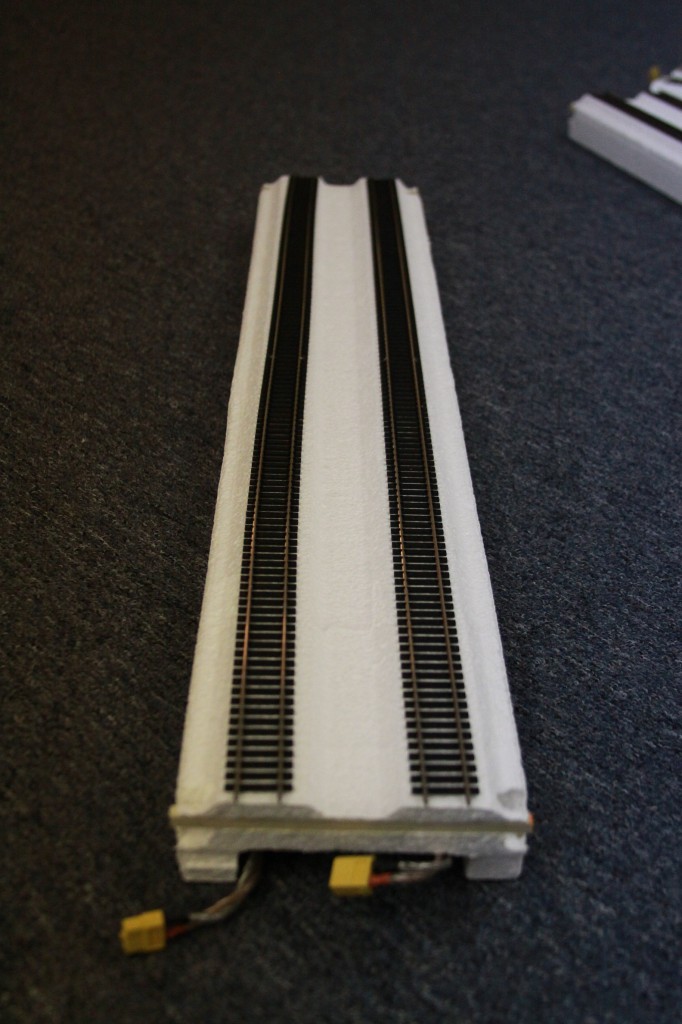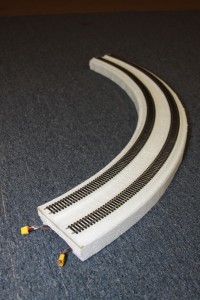 This is what it looks like when you put it all together: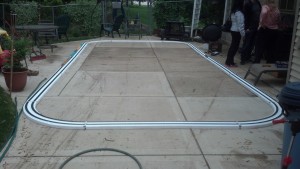 Click HERE to view our pictures on flickr.
Click HERE to visit our

channel.